ESTA Visa Waiver: How to visit the United States (ESTA)
If you're planning to visit the United States for business, tourism, or while in transit, understanding the ESTA Visa Waiver Program can be instrumental. This article provides an in-depth overview of the program and helps simplify the application process for potential travelers.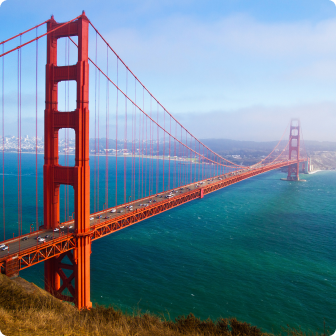 What is an ESTA visa waiver?
The Electronic System for Travel Authorization (ESTA) is an integral part of the U.S. government's efforts to enhance the security measures for inbound international travel. Introduced by the U.S. Department of Homeland Security in 2008, ESTA is an automated system that screens passengers before they depart for the United States. Unlike a traditional visa, which can involve prolonged processing times and in-person interviews, ESTA is predominantly an online procedure that is both faster and more efficient.
The primary purpose of ESTA is to assess the eligibility of individuals from Visa Waiver Program (VWP) countries and ensure they don't pose a security risk. This pre-authorization process involves an examination of an applicant's personal details, passport information, and other essential data. Based on this assessment, travelers either receive approval to board U.S.-bound flights or are advised to apply for a visa through the traditional route.
While ESTA has streamlined the process for many tourists and business travelers, it's crucial to note that approval doesn't equate to automatic entry into the U.S. It merely serves as a first step, granting the holder the permission to embark on their journey, with the final entry decision resting upon arrival in the hands of the U.S. Customs and Border Protection officers.
Visa Waiver Program Designated Countries
Andorra
Australia
Austria
Belgium
Brunei
Chile
Croatia
Czech Republic
Denmark
Estonia
Finland
France
Germany
Greece
Hungary
Iceland
Ireland
Israel
Italy
Japan
South Korea
Latvia
Liechtenstein
Lithuania
Luxembourg
Malta
Monaco
Netherlands
New Zealand
Norway
Poland
Portugal
San Marino
Singapore
Slovakia
Slovenia
Spain
Sweden
Switzerland
Taiwan
United Kingdom