How to obtain a US Travel Authorization (ESTA)
The US Travel Authorization, widely known as the Electronic System for Travel Authorization or ESTA, is vital in the U.S.'s approach to international travel regulation. Developed by the U.S. Department of Homeland Security, this US Travel Authorization operates as a digital channel, screening visitors hailing from Visa Waiver Program (VWP) countries before they embark on their journey to the United States.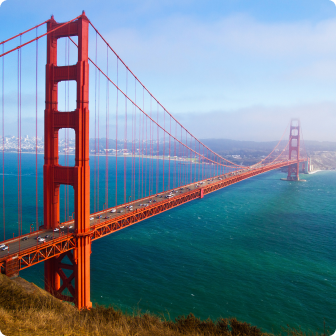 In essence, the US Travel Authorization (ESTA) was created to evaluate and streamline the admission of short-term travelers to the U.S. As international travel burgeoned in the digital age, there was a palpable need for an efficient system that could evaluate traveler eligibility without compromising on security. ESTA, as a US Travel Authorization platform, responds to this need by offering an online service where travelers input their personal details, from basic identification to more detailed information about their health, criminal, and past travel records.
Upon approval, the US Travel Authorization remains active for a span of two years, facilitating multiple entries within this timeframe. However, a point that travelers must always remember is that an approved US Travel Authorization doesn't automatically ensure entry into the U.S. It merely grants the traveler the right to board a U.S.-destined vehicle, with the final admittance decision residing with Customs and Border Protection officers upon their arrival.
Visa Waiver Program Designated Countries
Andorra
Australia
Austria
Belgium
Brunei
Chile
Croatia
Czech Republic
Denmark
Estonia
Finland
France
Germany
Greece
Hungary
Iceland
Ireland
Israel
Italy
Japan
South Korea
Latvia
Liechtenstein
Lithuania
Luxembourg
Malta
Monaco
Netherlands
New Zealand
Norway
Poland
Portugal
San Marino
Singapore
Slovakia
Slovenia
Spain
Sweden
Switzerland
Taiwan
United Kingdom