Sådan opnår du en amerikansk rejsetilladelse (ESTA)
US Rejsetilladelsen, også kendt som Electronic System for Travel Authorization eller ESTA, er afgørende i USA's tilgang til internationale rejseregler. Denne US Rejsetilladelse er udviklet af U.S. Department of Homeland Security og fungerer som et digitalt system, der screener besøgende fra VWP-lande (Visa Waiver-Programmet), før de tager på rejse til USA.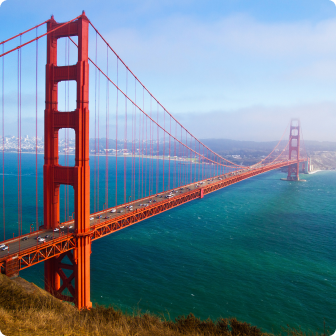 I bund og grund blev US Rejsetilladelsen (ESTA) skabt for at evaluere og strømline adgangen for korttidsrejsende til USA. Efterhånden som internationale rejser steg i den digitale tidsalder, var der behov for et effektivt system, der kunne evaluere de rejsendes berettigelse uden at gå på kompromis med sikkerheden. ESTA, som en US
Rejsetilladelse, imødekommer dette behov ved at tilbyde en onlinetjeneste, hvor rejsende indtaster deres personlige oplysninger, fra grundlæggende identifikation til mere detaljerede oplysninger om deres helbred, tidligere rejser og meget mere.
Efter godkendelse forbliver en US Rejsetilladelse aktiv i to år, hvilket muliggør flere indrejser inden for denne tidsramme. Men rejsende skal altid huske, at en godkendt US Rejsetilladelse ikke automatisk sikrer indrejse i USA. Den giver blot den rejsende ret til at gå ombord på et køretøj, der er bestemt til USA, og den endelige beslutning om indrejse ligger hos told- og grænsebeskyttelses betjente ved ankomsten.
Visa Waiver-Program-Lande
Andorra
Australia
Austria
Belgium
Brunei
Chile
Croatia
Czech Republic
Denmark
Estonia
Finland
France
Germany
Greece
Hungary
Iceland
Ireland
Israel
Italy
Japan
South Korea
Latvia
Liechtenstein
Lithuania
Luxembourg
Malta
Monaco
Netherlands
New Zealand
Norway
Poland
Portugal
San Marino
Singapore
Slovakia
Slovenia
Spain
Sweden
Switzerland
Taiwan
United Kingdom